ACF has been a pool cover specialist for 44 years. We manufacture and install custom pool covers for any size and shape of pool. Our covers keep leaves and debris out during the Fall and Winter when your pool is not in use. Our mesh fabric allows rain to drain through, preventing water from pooling on top. Covers are attached to your pool deck with heavy duty nylon webbing straps, secured to solid brass pool anchors. These anchors go flush with the deck when the cover is off, ensuring a smooth, safe surface for all to enjoy.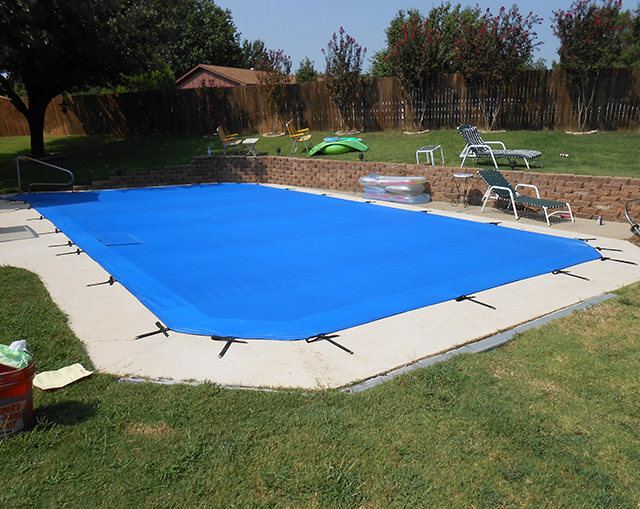 ACF Pool Covers -
Benefits:
Manufactured to the specifications of your pool, no cheap stock covers here!
Made of lightweight, durable vinyl mesh
Allow water to drain, while keeping out dirt, leaves, and debris
Secured by heavy duty nylon webbing straps and solid brass anchors
* ACF manufactures DEBRIS COVERS ONLY; these are not safety covers.