ACF Tarp &Awning has your transportation needs covered with our selection of high-quality flat-bed tarps. Detailed craftsmanship ensures that our sturdy tarps stand up to the elements, punctures, wear, and tear, even in the harshest environments. Our tarps are made of strong, easy-to-handle 18 oz coated vinyl. We use the highest quality webbing and hardware.
Our lumber-style stock tarps are available in 26 ft. sections with 4, 6, and 8 ft drop walls. We welcome the opportunity to answer any questions you might have and to help you find the right cover for your trucking needs.
Remember, we are trucker-friendly! ACF is conveniently centrally located in the DFW Metroplex and our facility has a pull-through, wrap-around driveway to accommodate your truck and trailer!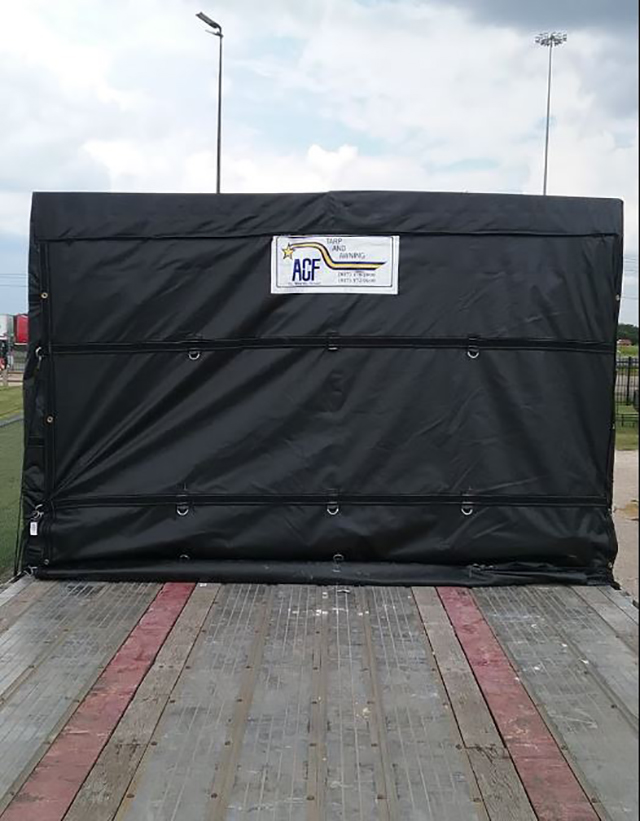 Don't Forget
Cargo Control!
Available Items:
Rubber tarp straps in 21" & 31"
Winch straps
Ratchet strap assemblies
Chains
Chain binders
Webbing winders
Winch bars
Corner protectors
Patch kits
Vinyl glue
Rope